Lima Senior High School
Class Of 1964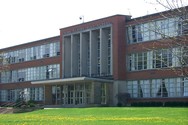 In Memory
Nancy Crider (Evans)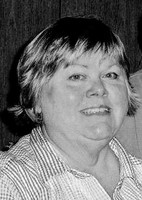 NANCY EVANS
LIMA — Nancy L. Evans, age 67, passed away October 2, 2014, at 1:05 am, at St. Rita's Medical Center. Nancy was born November 14, 1946 in Lima, OH, to Orval and Lucille (Cosart) Crider who preceded her in death. On July 4, 1968 she married Richard Evans who survives in Lima.
Nancy was a 1964 graduate of the Lima Senior High School. After high school she attended Ohio State Lima for 2 years. Nancy had worked for 32 years with the U.S. Postal Service retiring in 2002 as Postmaster. She held the position of Postmaster with the Venedocia, Ohio City, Harrod and Van Buren post offices. Nancy was a member of the National League of Postmasters and attended several of their national conventions. She was passionate about being a blood donor. Nancy enjoyed traveling, and spending time with her family and sharing with them her love of music. Most of all she loved to spoil her grandchildren.
Nancy is survived by 2 daughters; Tammy Evans of Maumee, OH and Alyse (Adam) Latham of Clearwater, FL, 3 grandchildren; Tina McCord, Evan McCord and Aiden Latham, and a sister, Patsy (Danny) Lamb of Lima, OH.
Funeral services will be held on Monday, October 6, 2014, at 2:00 pm at the CHILES-LAMAN FUNERAL AND CREMATION SERVICES, EASTSIDE CHAPEL. Visitation will be from 12-2 pm at the funeral home. Officiating the service will be Rev.Wanda Werking. Burial will be in the Venedocia Cemetery following the service. Memorial contributions may be made to the GBS-CIDP Foundation @ www.gbs-cidp.org. Condolences may be expressed at chiles-lamanfh.com.