Lima Senior High School
Class Of 1964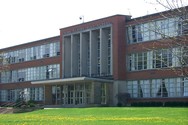 In Memory
Craig Huggins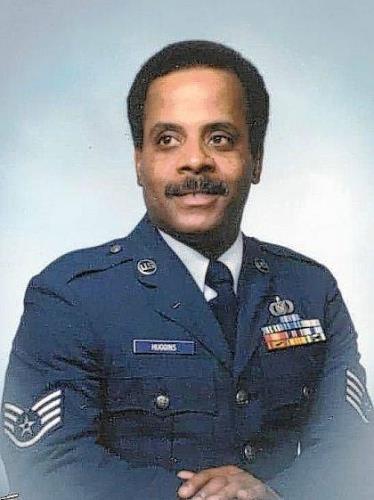 CRAIG HUGGINS
LIMA — Craig Mason Huggins, 70, of Lima, died 9:08 a.m. Monday, April 3, 2017 in the Emergency Room of St. Rita's Medical Center. He was born on October 22, 1946 in Lima to Charles Mason and Elizabeth Frances (White) Huggins who preceded him in death. He had previously been married to Crissie James-Huggins, who survives in Columbus, Georgia. He had also been married to Stephanie White-Huggins who survives in Lima.
Mr. Huggins was baptized and a member of St. Paul AME Church here in Lima.
Mr. Huggins had been employed as an Oiler at the Ford Motor Company. He retired after 41 years of service. He was a member of the United Auto Workers Union # 1219. He was a US Air Force veteran serving for 46 years. He had been stationed in Thailand during the Vietnam War as an airplane fueler. He was a member of the VFW Post 1911 and the American Legion Post #96. He was a 1964 graduate of Lima Senior High School, where he was on the swim team and a member of the class choir. He attended Kentucky State University. He was a life guard at the Bradfield Community Center. He enjoyed scuba diving, sky diving and martial arts. He loved playing all sports.
Survivors include his two sons, Calin Mason Huggins and Cameron Michael Huggins both of Lima. Two sisters survive: Sandra D Huggins of Dayton and Rosie Mitchell of Lima, a special friend Vicky Starkey of Lima; eight grandchildren, Cortez Huggins, CeyShon Huggins, Cameron Huggins, Jr, Camden Huggins, Demond Ellis all of Lima, Jastine Huggins of Columbus, Georgia, Cyran Huggins and Lai Lanie Huggins of Shreveport, Louisiana.
Funeral service will be 11:00 a.m., Monday, April 10, 2017 at Siferd-Orians Funeral Home 506 N. Cable Rd. with Pastor Lynwood Holland officiating. Burial will follow in Woodlawn Cemetery with graveside military rites conducted by VFW Post 1275 and USAF Honor Guard.
Visitation will be 4:00 until 8:00 p.m. Sunday, April 9 at the funeral home, with his family present from 6:00 until 8:00 p.m. There will be no repast. Online condolences can be expressed at www.siferd-oriansfuneralhome.com.
Published in The Lima News from Apr. 5 to Apr. 6, 2017
Arrangements under the direction of:
Siferd-Orians Funeral Home
506 North Cable Road | Lima, OH 45805 | (419) 224-2010