Lima Senior High School
Class Of 1964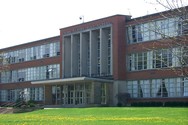 In Memory
Tom Lambert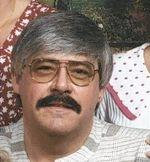 THOMAS LAMBERT
LIMA — Thomas Ray Lambert, 68, passed away at 7:45 p.m., Sunday, June 15, 2014 at his residence. He was born on December 20, 1945 in Lima to Thomas Jefferson "Buck" & Wanda Lee (McComas) Lambert , his father is deceased and his mother survives him.
Mr. Lambert is survived by his children: Kimberly Sandy and Kristina (Ed) Burden both of Lima. He is also survived by his grandchildren, Ally Sandy, Erik Burden and Lilly Burden; his sister, Pamela Lambert and her children, Bryce, Amanda and Matt.
Tom was employed as a crane repairmen at Clark Equipment for over 20 years and then he was an inspector for General Dynamics. He liked to hunt water fowl as well as other game. He also liked fishing and watching NASCAR. He loved his family and grandchildren very much.
Funeral services will be conducted 11:00 a.m. Thursday, June 19, 2014 at SIFERD-ORIANS FUNERAL HOME with his favorite cousin, Pastor Bo McComas officiating. Burial will follow in Memorial Park Cemetery.
Family and friends may call Wednesday, June 18, 2014 from 2 – 4 and 6 – 8 p.m. at the funeral home.
Memorial contributions can be made to St. Rita's Hospice.