Lima Senior High School
Class Of 1964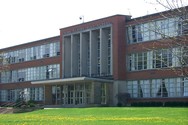 In Memory
Dave Pugsley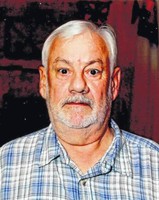 BLUFFTON — David W. Pugsley, 71, passed away on December 30, 2017, at Shawnee Manor Nursing Home, Lima, surrounded by his loving family.
David was born June 25, 1946 in Lima, to Warren and Betty (Rosemier) Pugsley who preceded him in death. On January 29, 1972 he married Joyce (Klausing) Pugsley who survives. They celebrated 46 wonderful years together and raised three sons. He attended and graduated from Lima Senior High School in 1964. He worked for Lima Citizen, Lima News, Carey Superette, Erie Lackawanna Railroad, Nickel Plate Railroad, NorfolkSouthern Railroad, Indiana Ohio Railway as Fireman, Brakeman, Clerk, Conductor, retiring from the railroad in 1997. He then drove dump truck for Chester Carey, Phil Plaugher, Vorst Trucking, and Brookside Trucking, retiring in 2000.
He enjoyed taking rides, going fishing, playing bingo at senior centers, good food and great friends. He was a member of Bluffton Sportsman's Club, and a former member of the Lima Eagles 370. He was an avid NASCAR enthusiast, Cleveland Browns fan, and outdoorsman. David and his wife enjoyed gardening together.
Survivors include: three sons, Ret. Msg. James L. (Julia) Pugsley of Fayetteville, North Carolina, Christopher M. (Rachael) Pugsley of Lima, Matthew Todd (Randi) Pugsley of Bluffton; five grandchildren, Lt. Dylan (Amanda) Pugsley of Raeford, North Carolina, Ariel (Luis) Sanchez of Fort Hood, Texas, Leilani Pugsley of Fayetteville, North Carolina, Morgan Pugsley of San Diego, California, Ellison Pugsley of Bluffton; one great-grandchild, James Pugsley of Raeford, North Carolina; four sisters, Sharon (Kevin) Blanchard of Palm Bay, Florida, Linda (David) Covault of Lenexa, Kansas, Mary Lyn (David) Myers of Elida, Ann (Phil) White of Charlotte, North Carolina; one brother, Daniel (Tonjia) Pugsley of Russells Point; ten foster grandchildren, Ilene, Aaron, Georgia, Veronica, Presley, Gabby, Xavier, Gabrielle, Devonear, and Brandon.
He was preceded in death by his infant son, Christian J. Pugsley.
A memorial service will be held at Chiles-Laman Funeral & Cremation Service, Bluffton, on Saturday, January 6, 2018, at 3 pm. with Rev. Todd Whittington to officiate the service.
Visitation will be held one hour prior to the service at the funeral home.
Memorial contributions may be made to Bluffton Senior Center, Bluffton Music Boosters, and Bluffton Sportsman's Club.
Condolences may be expressed to the family at www.chiles-lamanfh.com