Lima Senior High School
Class Of 1964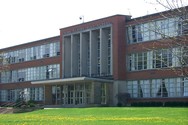 In Memory
Leslie Saucer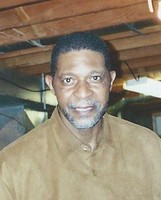 LESLIE SAUCER
LIMA — Leslie Howard Saucer, age 69, passed from this life on Friday, July 3, 2015 at approximately 4:45 a.m. at St. Rita's Medical Center.
He was born on January 4, 1946 in Lima, Ohio to the union of Overton and Anna Louise Howard Saucer. Both his parents preceded him in death.
He worked as a Salesman for 24 years and also was a Life Insurance Agent with his special client being Rosa Parks. He was a lifetime member of Northwest Swimming Club in Detroit, MI. He was a former member of Fourth Street Missionary Baptist Church.
Mr. Saucer leaves to cherish his precious memory 2 sons; Cory Saucer of Ecorse, MI and Matthew Dubois of Detroit, MI. 3 daughters; Cara Saucer of Ecorse, MI. Robbya Dubois of Southfield, MI. Lacey Saucer of Phoenix, AZ. A step-daughter; Cami Woods of Ecorse, MI. 4 grandchildren. Courtni Robinson, Asia Dubois, India Dubois and Caylah Saucer. A brother; Gregory L. Saucer of Lima. 2 sisters; M. Diane Saucer-Jordan of Springfield, OH. Cheryl K. Lloyd of Columbus, OH. A companion; E. Jean Haywood-Corley. A host of nieces, nephews, other relatives and friends.
Home going services will be held on Thursday, July 9, 2015 at 12:00 noon at the Chapel of Jones-Clark Funeral Home, Inc. with Rev. Wayne T. Vaughn, officiating.
Visitation/Wake will be held at 10:00 a.m. until time of services.
Services Entrusted to: JONES-CLARK FUNERAL HOME, INC.
Condolences can be made at: Jonesclarkfuneralhome.com.