Lima Senior High School
Class Of 1964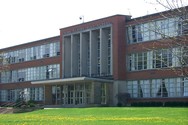 In Memory
Steve Swick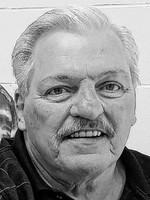 STEVEN SWICK
LIMA — Steven B. Swick, age 69, passed away January 21, 2016, at 9:08 pm, at The Ohio State University Hospital in Columbus, OH.
Steven was born April 10, 1946 in Blufffton, OH, to Coie Swick and Helen Jeanne (Bennett) Swick Wolford who preceded him in death. On July 24, 1965 he married Linda K.Wykel Swick who survives in Lima.
Steven was a 1964 graduate of the Lima Senior High School. After high school he attended the Ohio Northern University and Bluffton University where he took numerous language courses. Steve had worked for 2 years as a fireman for the Norfolk and Western Railroad. He then worked for Dana for 30 years starting out on the assembly line and then eventually as an inspector for the last 15 years until he retired in 2003. Steve was a member of the Restoration Temple Church where his focus was on music ministry and missions. His family thoroughly enjoyed listening to him play the piano at all of the family gatherings. He loved traveling to Europe with his wife putting his bilingual skills to use. Most recently he took up the hobby of bicycling.To this day he still maintained a relationship with his exchange student Ignacio Alia that stayed with them in 1979 and 1980. Above all else he loved spending time with his grandchildren and attending as many of their events as he could.
Steven is survived by a son, Bryan (Luro) Swick of Plain City, OH, 4 grandchildren; Lauren Alayna (Brad) Swick-Miller of Pataskala, OH, Steffany Lyn Swick of Columbus, OH, Connor Coie Swick of Columbus, OH and Colton Lee Swick of Plain City, OH, 2 sisters; Julia G. (Thomas S. Jr.) Golden of Lima, OH and Rebecca L. Deubler of Lima, OH, and an aunt, Ramona Wheelhouse of Lima, OH.
He was preceded in death by a brother, Joe M. Swick and a brother-in-law, Ed Deubler.
A funeral service will be held on Monday, January 25, 2016 at 12 noon at the CHILES-LAMAN FUNERAL AND CREMATION SERVICES, SHAWNEE CHAPEL. Officiating the service will be Pastor Gene Salsbury. Burial will be in Bluelick Cemetery following the service.
Friends may call on Sunday from 2-5 and 6-8:30 pm at the SHAWNEE CHAPEL.
Memorial Contributions may be made to the Restoration Temple Church @ 416 Orena Ave., Lima, OH 45804.
Condolences may be expressed at chiles-lamanfh.com