Lima Senior High School
Class Of 1964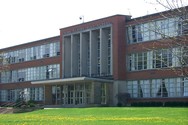 In Memory
Shirley Martin (Bice)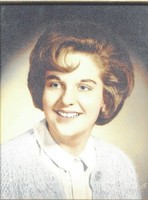 SHIRLEY BICE
LIMA — Shirley A. Bice, 69, passed away on April 25, 2016, at Richland Manor, Bluffton, Ohio. Shirley was born June 21, 1946. She is preceded in death by her parents, Walter and Wava (Arnold) Martin. On February 28, 1964 Shirley married Robert Bice. Shirley was greeted in heaven by her beloved Bob, along with their infant son, Jamie.
Before her retirement, Shirley worked at Huntington National Bank.
Survivors include her son, Robert (Jacquie) Bice, and two granddaughters, Lily Bice of Lima, and C.C. Bice of Dallas, Georgia; one sister, Sandra Byers; as well as many nieces, nephews, and other family members.
She was preceded in death by a sister, Kay Corder and two brothers, Charles and Richard Swift.
Shirley was a joyful, fun-loving woman with a huge heart and boundless creativity. She enjoyed listening to music, and in her younger days was a talented pianist. She was a lover of the written word, having several original pieces published. Shirley had a generous spirit and was a loyal and true friend, who treated her friends as family.
A Memorial Celebration will be held at St. Paul's United Methodist Church, 105 E. Main St. in Elida, Ohio on Saturday, May 14 from 3:00-5:00. Shirley will be laid to rest at Memorial Park Cemetery, Lima at a later date.
Memorial Contributions can be made to Alzheimer's Association
or a charity of the donor's choice
.
Memories of Shirley may be shared at Forevermissed.com
Published in The Lima News from May 10 to May 11, 2016